Wilma (Crawford) Messenger Myers
As I reflect on Wilma's energy and spirit, I know she guided, protected and jovially pushed me to accept my gifted talents and expand upon my dreams.

Wilma had a dynamic personality. She could engage, entertain and leave her audience wanting for more. To contribute to the family income, she held many jobs, such as a telephone operator, a professional pastry chef, amazing seamstress, wedding cake decorator, party planner extraordinaire, Avon and Tupperware saleswoman and head cook at an island resort hunt camp. She amazingly juggled these jobs along with raising her family during some very trying times.
All who knew her saw a fun loving yet fiercely protective woman, especially of her family and she was definitely 'one to be reckoned with' when a perceived or unjustified insult arose.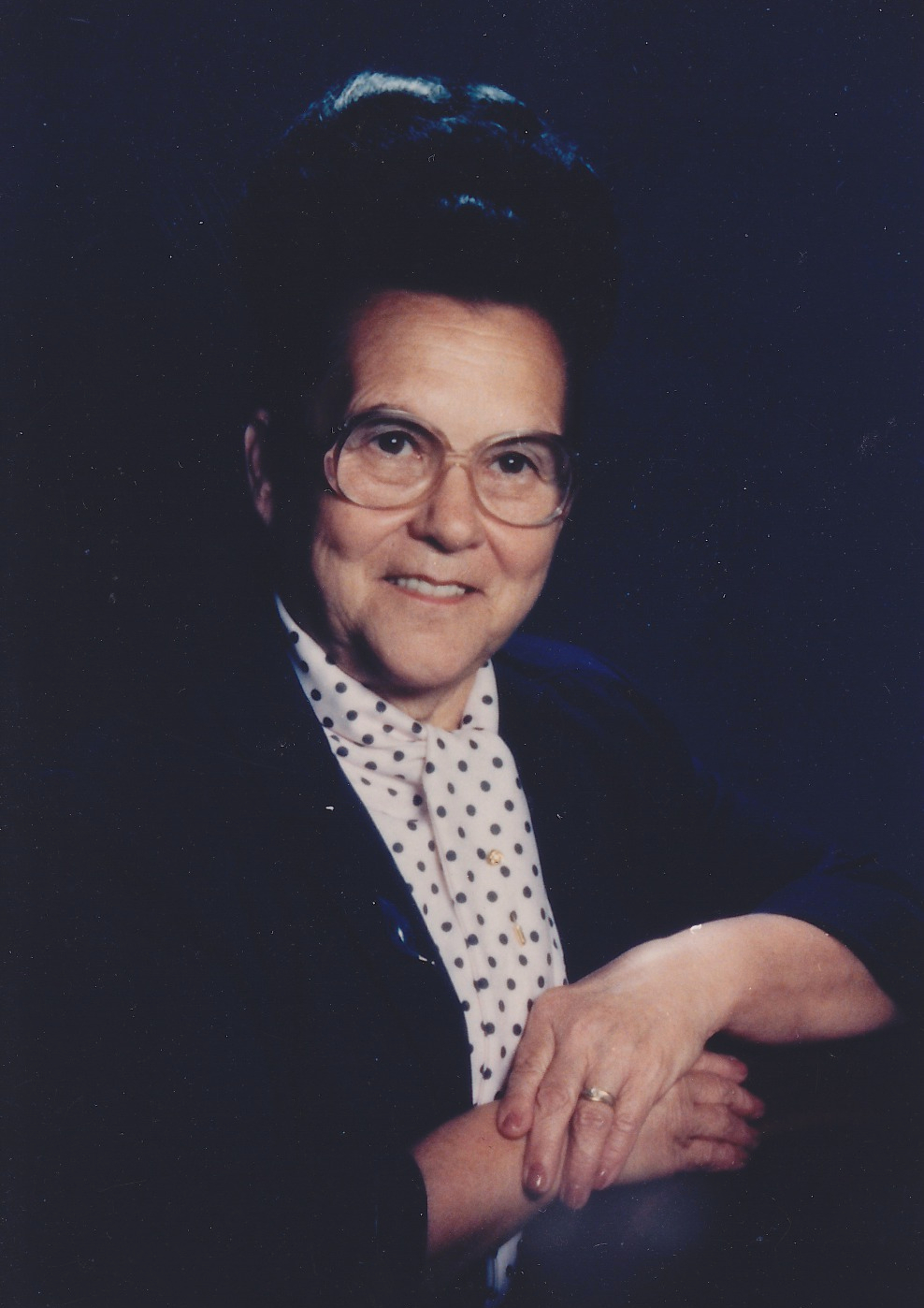 She ignited an inner sense of fair play as the term 'a woman's libber before her time' fit her well. Her lack of shyness would continue to surprise and embarrass those in her presence.
These memories of her antics overflow in the minds of those who reflect on her character and expressive nature. She was fun loving and quick to organize a party encouraging all the family with musical talent and others to participate in impromptu sing song gatherings. Every occasion could be right to dress up in costume and she loved that her daughters went into costume design, expressed their art talents and musical gifts.
Her 4 young daughters were paraded to events with identical dresses and haircuts, that she sewed and coiffured herself. To this day these 4 sisters relate to and own a colour initiated from youth. This original colour choice was made one day when Wilma presented 4 coloured melmac/plastic drinking cups and matching plates, brightly displayed on the kitchen table. An intuitive selection was made and she ingeniously taught responsibility by colour coding each daughter! Eating food displayed on one's own coloured plate, never allowed thoughts to form into using another sisters' coloured plate, to sneak a snack. ha!
The huge love of a mother bear and also pushing us out of the nest like a mother bird, she followed her own intuitive guidelines in raising her children. She also had a strong healing sense and knowing of which home remedies would heal sickness, and was sought after for this self-taught knowledge. She generously helped others in need with her cooking skills by sending over a basket full of nourishing meals and baking, often anonymously.
With an unrelenting determination Wilma manifested her vision to purchase a snowbird home in Florida. She enjoyed this escape from the cold winters for 20 straight years before entering the Angel realm. This will-power left an inspiring example of determination to all of her 6 children. Her skills for knitting and quilting were incredible and she gifted her creations to many, including a lovingly stitched personal quilt for each of her precious grandchildren.
Maintaining happiness eluded her at times in her late years, as the hurt memories and disappointment in her attempts at true love spousal relationships would engulf and expand into her thoughts. However with a little prodding she would exclaim one of her favourite sayings, when stressed. "You kids! Your driving me crazy! I'm going to Kallamazoo!" When asked … Where Kalamazoo was? She would answer … "Very Very far from here!!! And NO you cannot come with me!" A smile would then roll into laughter for all. She would then begin to open her happy memories and tell us the sweet things we did in our youth.
Recently Wilma unexpectedly "appeared" to her great-granddaughter via a medium. First she humorously described herself for quick recognition, with the statement that she wears her hair piled high upon her head to give herself height because she is too short! She followed this with her first name initial of "W" and that she was the great grandmother! Then she offered a very touching message of love and praise to this great-granddaughter who was a baby when Wilma passed on. This is a true confirmation to me of the attention offered from our loved ones, when they take the Angel-chauffeured-ride to reach out to us with a special message.
My mom appeared to be 'bigger than life' in my childhood and made me resilient and independent with a gentle push outside-the-box to expand my comfort zone. I am grateful for her huge love and do often reflect on her intended teachings. She wanted to shelter us from hurtful experiences in life, with the phrase … 'do what I say and not what I do! She will always be with me. Love you always MOM.

Wilma lived her life fully and left an unforgettable impression on everyone she met. And, as you can see from her photo, she never revealed a single grey hair in all of her 76 years!
Contributed by Wilma's Daughter, Gloria Messenger