We mostly knew Theresa as Rachel Scali, the wife of Police Commissioner Tony Scali, in the 1990s television series The Commish, for which she received a Golden Globe nomination for Best Performance by an Actress in a Supporting Role.
Previously she had been the wife of Joe Pesci's character in the 1980 film, Raging Bull, and even a Beatles fan in Robert Zemeckis' 1978 Beatlemania ensemble I Wanna Hold Your Hand. She was also known for raising public awareness of the crime of stalking after surviving a knife attack by an obsessed fan at her home in 1982.
Theresa was born in the Brooklyn borough of New York City, and was adopted at five days old by Divina and Tony Saldana, a family of Puerto Rican and Italian-American heritage.
She took dance lessons as a child. After suffering a serious shoulder injury while part of a tumbling team, she enrolled in acting class at age 12.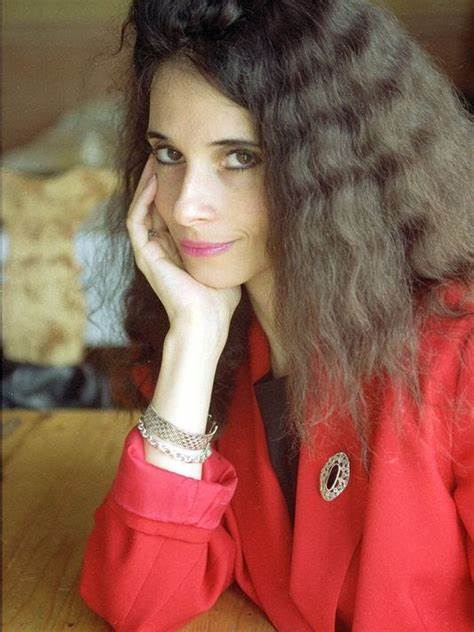 Then. In 1977, she was spotted by a talent scout while performing in an Off Broadway musical called The New York City Street Show and a year later she was cast in the 1978 film Nunzio.
Shortly after her appearance in Raging Bull (1980), a lunatic religious fanatic who claimed to have orders from higher powers, attacked and attempted to murder her. After a long, hard recovery, she devoted her life to helping other women who suffered similar traumas.
While the lunatic was struggling with Saldana on her front lawn, a bottled-water deliveryman was driving by. He rushed to Saldana's assistance, subdued the lunatic, and summoned medical help for her.
Following the assault, Theresa was hospitalized with 10 stab wounds and underwent a four-month hospital stay at the Motion Picture Hospital.
Following her long recovery, Saldana founded the Victims for Victims organization and participated in lobbying for the 1990 anti-stalking law and the 1994 Driver's Privacy Protection Act, both of which came into being partly as a consequence of the attack.
Her principal message is that the victim of a brutal attack or a sexual assault can never be the same again: despite the healing of time, despite therapy, he or she will always retain a sense of caution, or perhaps even suspicion, with strangers.
Theresa pointed out that crime victims are not adequately compensated financially, even if they have insurance and live in states that provide compensatory funds; that perpetrators of nonfatal crimes almost never receive harsh sentences; and that families and other loved ones often need psychotherapy as much as the victim.
Just the fact that Theresa was willing to play herself in her own biopic, and going through the same situation again, makes this all the more heart-wrenching and authentic.
When she said - "I think this is the reason I'm alive" to help victims with other victims." She found a profound purpose for her life.
Theresa died at the age of 61 from pneumonia
. She was incredibly brave, and beautiful, too. Her book and movie are still often recommended reading for other victims of stalking.
Compiled & Contribute by Fan Carolyn Shannon
Thank YOU to Our WOW Gal Angel Sponsor whose mission is connect people to their Guardian Angels in visible, colourful, reflections that are alive