ALL Suffragettes - Thank YOU!
While I am Canadian the reason I feel so connected to this 100 Year anniversary is because it happened on my late Mother's birthday... or maybe because 2020 has made it far more clear to me how VERY important having our voices heard and the right to vote is.
My personal motto for this year is: 2020 is the year I TRULY learned to RESPECT the RIGHTS of Others to be EQUAL & WELL.
This tribute is to ALL the Women in the world who risked so much to win this right for me and my fellow Sisters.
It also goes out to
ALL
the Women
still fighting for this right in countries where it is not yet a given. It's hard to believe there are still many Women's Groups still trying to help women be respected, safe and equal.
With these rights, some of us have had to become "SUPERWomen". All things to ALL people at the expense of ourselves. Even those of us who prefer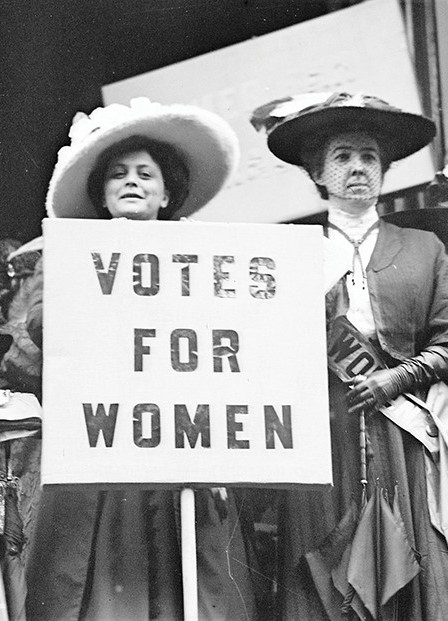 to be a homemaker rather than work outside the home. We all know they are equals in running an organization, creating budgets, planning menus, thinking on their feet in emergencies and so much more.
This year women who worked outside of the home before the pandemic may have had to double up on it all. While it may not be the exact same as 100 years ago... As long as we are living we will continue to be challenged to to hold our own in this ever changing world.
I am not going to go into all the history of these AMAZING Women as there are just TOO many and I would feel terrible if I left any one of them out. Just Google Suffragettes and you will see the thousands of individual and group stories and photos of these ladies who "suffered" for us to have a better life
After reading Margaret Atwood's Books, "The Handmaid" (adapted for into a tv series) it is even more clear how important the right to vote is in protecting ourselves from inadvertently creating a Dictatorship because we didn't take the time to use our voice by casting our vote.
Look around the world to see how many countries have leadership that make it VERY difficult to even have a democratic election.
These ladies had so much to lose to make this possible for us. They were persecuted, beaten, jailed and yet they forged ahead. Growing support didn't happen overnight, yet they had no other choice. They were not considered people. They were often considered chattel owned by men. We have truly come so far. Let's never go backwards... only forward.
I believe ALL People ARE EQUAL and if we took a look back to learn from the past, do things a better way in the present that the very near future will reflect the equality The Suffragettes and so many persecuted people have yearned and fought for.
Thank YOU so much Ladies for your bravery, presistancy and sacrifice to make this a better world for us all.
Contributed by Fan Carolyn Shannon