Rose Marie (Mazetta) Guy

Way before Mary Tyler Moore was one of the first recognized independent single working women on Television we actually had Rose Marie.
Out of all the characters on the Dick Van Dyke show, Rose Marie made the biggest impression on me. Beautiful, funny, with an Intellectually sharp wit both on screen and off, she became a legend in show business as a child on up to senior citizen actor & singer. Her career stretched over 90 years.
Born Rose Marie Mazetta on August 15, 1923 in New York City, s he was blessed with a remarkable singing voice for a child that allowed her to belt out jazz songs in the "coon shouter" style of the 1920s. Rose Marie began performing when she was three years old as "Baby Rose Marie." By the time she was five, she had her own radio show on NBC. Many people could not believe t he voice they were hearing actually belonged to a child.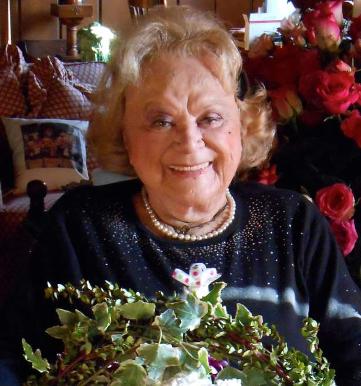 She appeared in vaudeville with Dick Powell, Rudy Vallee and Jimmy Durante, who mentored her and entertained at the White House three separate times at the request of three presidents. They were Calvin Coolidge, Herbert Hoover and Franklin D. Roosevelt.
Rose Marie married trumpeter Bobby Guy of the Kay Kyser Orchestra, in 1946 and wanted to leave The Dick Van Dyke Show after her husband died in 1964, but was talked out of it by director John Rich, and continued until the end of the show's run in 1966.
It was
Rose Marie
who suggested Morey Amsterdam, a long-time friend of hers, be considered to play the third writer on The Dick Van Dyke Show. The producers of the show had originally planned to hire a younger actor who would play a new writer just starting out in show business, but decided that a show biz veteran like Amsterdam playing an older writer at the end of his career would offer even better comedic possibilities. I am so happy that she did! The 2 of them were like 2 mischevous children in the show making you tune in each week to see what they would be up to in that episode.
She received her well deserved star on the Hollywood Walk of Fame on October 3, 2001. It was the 2184th star issued.

WAIT FOR YOUR LAUGH
tells the story of the longest active career in entertainment. Far more then just Sally Rogers on THE DICK VAN DYKE SHOW, and the top center square on HOLLYWOOD SQUARES,
Rose Marie
worked in every facet of showbiz.
Unbeknownst to fans, the woman always looking for a man was actually married for almost 20 years to the love of her life, Bobby Guy, one of the best trumpeters in the business. His untimely passing and its impact on "the one who makes you laugh" is recounted here by her friends Peter Marshall, Carl Reiner, Dick Van Dyke, and Tim Conway.

I am so happy that she has been honoured in this way and hope that it will keep her alive in our hearts.
Rose Marie
died on December 28, 2017 in Van Nuys, California, at 94 years old.
Rose Marie's Full Story was made into a movie shortly before she died
We share the trailer with you now and hope you check out the full movie
Compiled & Contributed by Fan & WOW Founder, Carolyn Shannon
Her Daughter, Noppy (to her Mom) Georgiana was kind enough to send us this favorite family photo of her Mom

Resources: (for More on this Angel)