Phyllis Ada (Driver) Diller
Phyllis Diller
was one of my favourite ladies when I was growing up. Her fearlessness in putting herself out there in what was considered a man's profession was an incredible feat in itself.
In doing so she created a colourful, quirky and fun loving character who's fictional husband "Fang" played a major role in her stand-up act. She paved the way for many more women comedians to follow.
Born in 1917, she didn't retire from show business until 2002. The latter years saw her playing even a few dramatic roles on some of the best shows being aired at that time.
Losing 3 of her children by the year she retired, one at only 2 weeks old (1945), she like many comedians faced many life difficulties, yet carried on.
Phyllis Diller died at age 95 of heart failure on August 20, 2012 in her home in Brentwood, Los Angeles, California.
Thankfully, we can still visit with her by watching clips still playing on the internet and laugh with her yet again.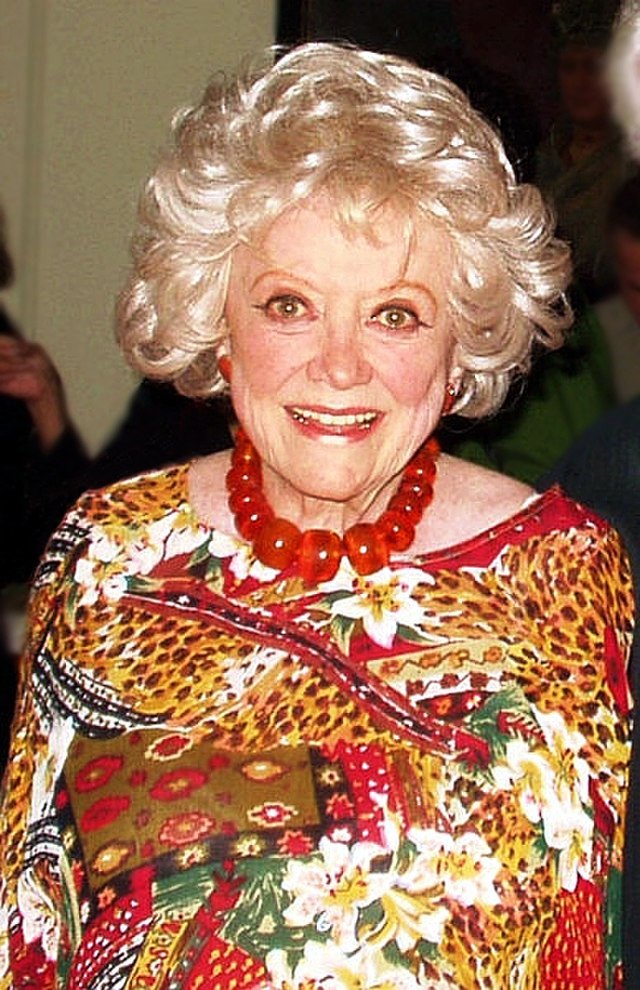 I feel there is no better way of keeping her memory alive than by presenting you with these
2 videos
. And if you would like to learn even more about the many accomplishments of her long career please follow this link to her
Formal Biography
.
I am so happy to have had the opportunity to see Phyllis in her earlier career days (Yes that may age me) because I loved that she had the talent and ability not only be a pioneer in her field... SHE survived, evolved and just got better. I for one will stop by this page often to once again hear her distinctive cackling laugh.
Contributed by Fan, Carolyn Shannon

Resources: