Miranda was born September 22, 1995.
We had to wait ten extra days to meet her, but boy was she worth it! She was beautiful with big navy blue eyes and thick black lightly curled hair. She was born at 2 minutes to noon and we were in love with all
7 lbs 13.5 ozs of
her!
She was our first child, my Mom and Dad's first grandchild. She was a first niece. She was the first baby of her Daddy's parent's youngest child... She was her Daddy's girl and their birthdays were one month apart, exactly... he always said she was his early birthday present. She was my "partner in crime" and shopping buddy. We always said she was a baby angel whose wings weren't even dry yet!
Our girl grew up beautifully and was an amazing student, a great friend and a WONDERFUL big sister. She was loved by so many people and lit up a room with her smile!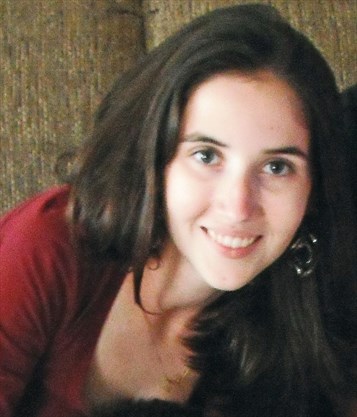 We were happiest when all 4 of us were together! Her three favourite things in the world were her brother Eric, her dog Princess and her cottage. She was her brother's best friend and protector. She loved her jewelry and her clothes and she was going to be successful in whatever field she was going to get into. She was a champion debater and someone who was ALWAYS looking after the little ones in the world. She wanted to be a child psychologist or a lawyer for children. But cancer had other plans...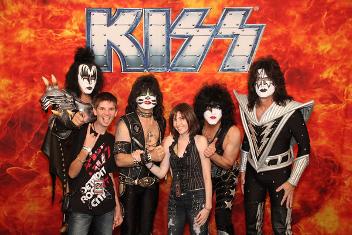 Just before her 16th birthday
Miranda
was diagnosed with
rhabdomyosarcoma
and chemo was her sweet Sixteen "gift"... we were terrified.
Miranda
took it all in stride and said it was a blip on her radar. She met some amazing people like
Gene Simmons and KISS
and she lent her face, voice and poise to Sick Kids as a
Sick Kids Ambassador.
She was in advertising campaigns around Toronto and on television. She designed t-shirts for the
Rally for Kids
with Cancer at
Sick Kids
and we still sell them today.
All of our memories with my girl are good ones...We loved going to concerts together and her first one was AC/DC when she was 13. We surprised her with P!NK tickets for her 14th birthday and I have video/sound of her excitedly yelling "MOM!" when she opened them up! Miranda was an edgy little rocker chick with the face of an angel. Sick Kids gave Miranda all access backstage passes to see KISS and Motley Crue in Toronto just before her 17th birthday and she took her brother! We tagged along too but they had a great time with a meet and greet and personal autographs...Eric still has the mementos from that day.
I have to say though that my best memories are all around the fact that I always had to remind Miranda who was the Mommy. One day Eric wanted a cookie....he was about 2 and Miranda was 5....and I said no that dinner was coming up soon...I went upstairs and when I came down, there was Eric eating a cookie! I said "Miranda mommy said No!" She looked at me and said "Hunh...I said yes." and that was that! Monkeys!! I definitely knew right then that I was sunk and that they would tag team me and always have each other's backs...support and love each other through thick and thin. Miranda and Eric had a bond that he still misses...he does not talk about her dying...he will talk about memories and he does lots of work with our events to raise funds for childhood cancer research but it hurts him to tell people she died...my poor boy.
We now continue what our girl started.
Miranda
began raising money for childhood cancer research at
Sick Kids in Toronto
. She ran a fundraiser raising over $10,000.00 the same night Nik Wallenda walked the Falls....in fact her funeral tributes of over $8500 went to research also. So we decided to establish research fund called
REMEMBER MIRANDA T8294
.
To date we have raised over $107,000.00 to try to help save other children and keep families intact. This year's ANNUAL event is on APRIL 13, 2019 is our SIXTH major one...we have run a few smaller ones over the years also....everything we do is to make a difference...just like Miranda started....like she wanted.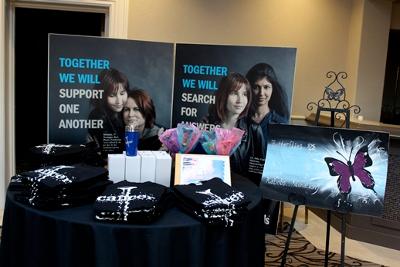 Follow our Yearly fundraising event on Facebook too! Helping Kids Truly benefits the future of us ALL. Look at what our AMAZING daughter did in the short time she was here on earth!
Contributed by Patti John and Eric Bauer, most of our family ....and everyone who loves Miranda