I met this lovely girl when I was about 17 or so years old. She was a friend of my future husband. We all used to hang out together at the ski chalet and had great times.
She was the chief cook when we went away for those weekends on the slopes. Everyone loved her cooking. Linda also loved to keep everything clean and tidy and I guess no one argued with that.
When I finally got married, she was such a great help with the wedding. It was terrific. I would have chosen her as my maid of honor but I had already asked my closest friend in the world to do the job and Linda understood,
As the years went on, I moved away from Montreal and carried on with my life but never a day went by that her and I did not speak. We talked every weekend and sometimes more.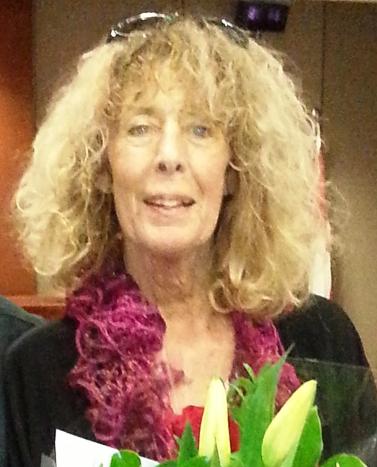 Linda also had the love for animals which I do as well. Maybe that was one thing that brought me close to her. She would take in all sorts of strays feed them and look after them. She also had her own pets!
She and her new beau moved to the Eastern Townships where they have lived for many years. He is such a great guy and always took good care of Linda.
One night she called me and told me that she had cancer. Well, that hit me like a brick for sure. She said that the doctor told her she maybe had a few weeks left.
The first words she said to me was, "I can't believe I won't be here any longer. Who will look after all my pets and animals outside?" Well of course her partner was more than willing to take over. He wished that he didn't have to make that choice. He really couldn't understand why this was happening and who would?
It was such a shock! Linda was diagnosed November 2019 and we lost her December 2019, not quite a month. She fought right to the end and tried really hard to change everything. It was out of her hands.
The last day her partner brought her dog to the hospital to see her. She said her goodbyes to both of them.
She was a strong girl and gave it her all. Everyone was so proud of her and how how she handled everything.
We will all miss you Linda and so will all your pets. We know you are not suffering any longer!
Rest well my good friend, we love you.
Contributed by Friend Mary Carson
Thank YOU to Our WOW Gal Angel Sponsor whose mission is connect people to their Guardian Angels in visible, colourful, reflections that are alive