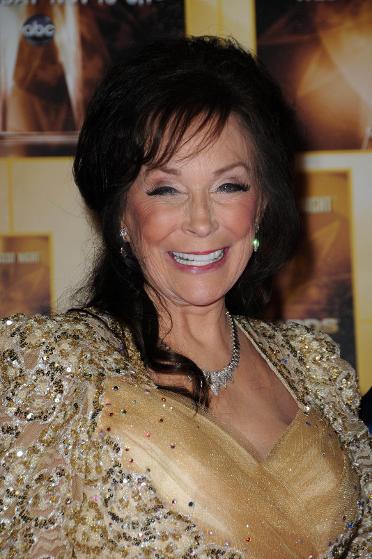 We lost Loretta Lynn this October (2022) at age 90.
It was a very sad day for so many yet I feel it was a long awaited day for my own Mom, Laura who has been waiting since 2004 to be able to sing with her idol up in heaven.
My Mom LOVED Loretta and would belt out some of her early hits, especially, "Don't come home a drinkin' with loving on your mind!!!"
This down to earth woman said, "Before I was singing, I cleaned house; I took in laundry; I picked berries. I worked seven days a week. I was a housewife and mother for 15 years before I was an entertainer. And it wasn't like being a housewife today. It was doing hand laundry on a board and cooking on an old coal stove. I grew a garden and canned what I grew. That's what's real. I know how to survive."
"Most of my songs were from the women's point of view. "That's who I'm singing about and singing to during my shows. And the girls know it… Most of my fan club is women, which is how I want it."
And Loretta was RIGHT! Women LOVED Her!
Unlike a lot of woman whose husbands felt threatened by their wife's gifts and talents, Loretta was both recognized and encouraged her to follow her bliss,
Doo, as she called him, heard her singing at her chores and declared that she sounded just as good as anyone he heard on the radio. He bought her a guitar and told her to learn how to play it and write songs with it. Loretta says her songs were so forthright because she didn't know any better.
"After he got me the guitar, I went out and bought a Country Song Roundup. I looked at the songs in there and thought, 'Well, this ain't nothing. Anybody can do this.' I just wrote about things that happened. I was writing about things that nobody talked about in public, and I didn't realize that they didn't. I was having babies and staying at home. I was writing about life. That's why I had songs banned."
Her husband began pushing her to perform in area nightclubs. Executives from Zero Records heard her in a nightspot across the border in Vancouver, Canada. She soon recorded her debut single, "I'm a Honky Tonk Girl," for the little label. Loretta made herself a fringed cowgirl outfit, and she and Doo drove across the country in his old Mercury sedan promoting the single at station after station. And the rest is history.
As late as January of 2021, Loretta brought us her latest album Still Woman Enough, which became an instant hit. For the title track she teamed up with Reba McEntire, Tanya Tucker, and Carrie Underwood. This new album showed us that all those years later, Loretta still has what it takes to wow her fans…she was still woman enough
Loretta suffered a stroke in 2017 and fall resulting in a broken hip. Yet these challenges couldn't stop Loretta. She fought back hard, determined to enjoy life with her family and to keep releasing music for her fans. With covid immediately following her health setbacks Loretta hadn't been on tour in recent years. However, she loved keeping up with her fans and country music through social media and kept on working to write and release more great music.
Loretta spent most of her time at her beloved ranch in Hurricane Mills, Tennessee. Surrounded by pets, what she loved more than anything was spending time with her four surviving children Ernie, Cissie, Peggy, and Patsy, who she described as her absolute best friends. She treasured the memories of her eldest children Betty Sue and Jack, both of whom she has lost and now unites with once more. Long live the Queens! (Interesting they passed the same year Queen Elizabeth II)
Compiled & Contributed by fan Carolyn Shannon
Thank YOU to Our WOW Gal Angel Sponsor whose mission is connect people to their Guardian Angels in visible, colourful, reflections that are alive