Lesley Sue (Goldstein) Gore
Lesley Gore never sang a song I didn't LOVE. Each time she came out with a new hit it seemed to reflect real life in a way that you not only heard the song you FELT it! The song that resonated with me most in my early teens was, "You Don't Own Me". Having grown up with an alcoholic father then step-father and seeing how my mother was at the mercy of both these men this song became an anthem running through my head. It was no mistake that it was able to become a hit at a time when women were just emerging into their own in so many ways.
Lesley's own words mirrored my feelings, "When I first heard that song at the age of 16 or 17, feminism wasn't quite a going proposition yet. Some people talked about it, but it wasn't in any kind of state at the time. My take on that song was: I'm 17, what a wonderful thing, to be able to stand up on a stage and shake your finger at people and sing you don't own me." The 1996 comedy The First Wives Club starring Bette Midler, Diane Keaton and Goldie Hawn used it as an anthem and introduced it to a new, younger generation of fans..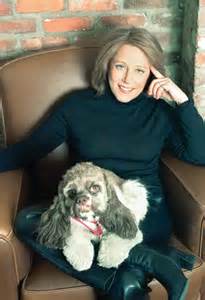 Although Lesley Gore was born in Brooklyn, New York as Lesley Sue Goldstein on May 2, 1946 she grew up in Tenafly, New Jersey. At the age of 16 she was discovered by legendary music producer, Quincy Jones and her career soared from there. Her first single, 1963's "It's My Party (And I'll Cry If I Want To)," resonated with millions of teenage girls across America, becoming an overnight success.

Despite the overwhelming success, new demands on her time and all the fans often showing up at her family's home after a radio announcer said, 'That was Lesley Gore, the sweetie pie from Tenafly." she determinedly kept up with her education. She finished high school then went on to graduate from the all female university Sarah Lawrence College reserving her summers and holidays for performing, recording and tours.
Lesley described her experience at the school. "They treat women like human beings."
It was at this time in her life that Lesley realized she was gay. Before then her busy life never gave her the time to examine her true feelings. She had had boyfriends and even accepted the eventuality of being married with a husband. Her fame and notoriety didn't lend itself to her exploring her her options in public and it would have damaged her career in those days when "everyone was watching".
Therefore, while Lesley never hid that she was gay from the people closest to her, she didn't not come out until after her initial fame had ended. In her words, "I just tried to live as normally as humanly possible. But as truthfully as humanly possible."
Then in the '80s, her and her brother wrote songs for the hit movie Fame and "Out Here on My Own," a powerful anthem that she wrote with her younger brother, Michael. It was nominated for an Academy Award. While she was ready to come out when she fell in love with the woman who would become her life partner for 33 years they remained guarded publicly for the first 20 years. Had Lesley lived another year they would have been able to marry.
"She was a wonderful human being — caring, giving, a great feminist, great woman, great human being, great humanitarian," said Lois. Lesley Gore died of lung cancer on February 16, 2015 at the age of 68.
"The more people understand that they probably already know a gay person, and in fact adore them, then the better off we're gonna be—and that may take a while, but it's happening, for sure. By the time I shut my eyes for good, I'll have seen a real difference, I think, and I'm happy about that."
—Lesley Gore
Contributed by faithful fan Carolyn Shannon
Photo Supplied by Family
Sunshine, Lollipops & Rainbows