Toronto's first female mayor, June Rowlands, was considered a Trailblazer. This no nonsense, pull up your sleeves and get things done woman did just that! She got things done!
Prior to being mayor, June served on city council in 1976 as the junior alderman for ward 10, becoming its senior alderman in 1978. Then vacated her seat in 1988 to serve as Chair of the Police Commission. She left that position to return to politics in 1991.
Elected in December 1991, June served as the city's 60th mayor until 1994. She then retired from politics to enjoy the rest of her life her way.
"She had a lot of firsts," said her son, Bruce Rowlands. "One first is one thing, but putting five or six of them in a row, that's a whole different matter."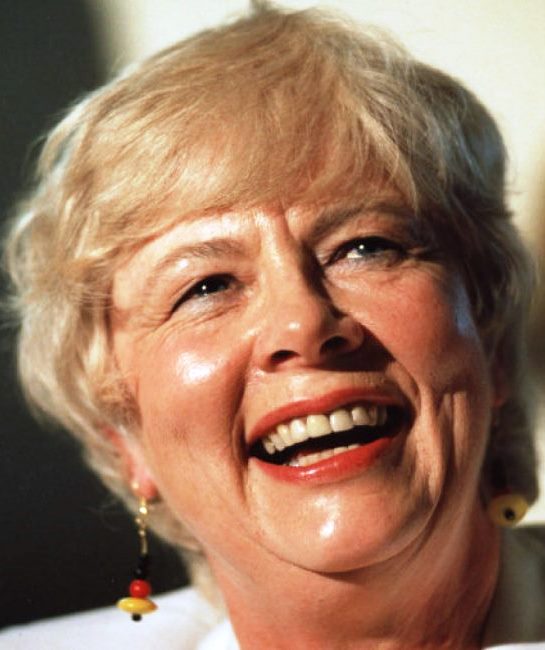 He recalled June's roles as the first woman to head the Toronto Transit Commission and the Metropolitan Toronto Police Commission, and serving as the city's budget chief during her time.
"She was a significant advocate for women in politics. I suspect there would be more than a few women around that would give her a nod on the encouragement she could generate with the successes that she had
."
Bruce said his mother, June, was a humble person who wanted to serve her community. "She had a burning desire to make a contribution," and made her mark fighting for affordable housing and trying to preserve the city's ravines and historical neighbourhoods.
Toronto Mayor John Tory expressed his condolences to June's family, noting her involvement with the community stretched back to the 1950s.
"June helped build this city and blazed a trail as the first woman to serve as a TTC commissioner, budget chief, executive committee member, chair of the Metropolitan Toronto Police Commission and mayor. She was a strong representative of her North Toronto community and it is fitting that Davisville Park was renamed June Rowlands Park in 2004 to honour her work. "We will continue to celebrate her legacy at the park in midtown Toronto that is named in her honour. May she rest in peace."
June Rowlands Park, formerly Davisville Park, was renamed in recognition for her dedication to the City of Toronto. Located on the northwest corner of Davisville Avenue and Mount Pleasant Road (with her old Ward 10), the park is the recreational hub of the area, with a baseball diamond, children's playground and wading pool. The Davisville Tennis Club operates the six courts along the north side of the park on Millwood Road.
Coun. Josh Matlow also told CBC Toronto that June was a trailblazer. "I know we will all be grateful for her legacy for breaking that glass ceiling and allowing every young girl to know that they can grow up and be mayor themselves."
June's son added that she also always spoke up to help the disadvantaged. "Even socially she advocated for the disadvantaged, in terms of the kinds of conversations she got into around the dining room table. There wasn't a lot of frivolous stuff generally speaking, we zeroed in on issues and that's what she liked to talk about."
Diana Jardine shared this tribute, "June generously shared her time and knowledge with me in 1968 when I prepared a university research paper on The Association of Women Electors. It was a pivotal point in my academic life and in my selection of a future career in community planning. She demonstrated that women could have a significant impact and I have always remembered her commitment and her kindness".
June lived to the wonderous age of 93 years young and will be missed more than she will know.