Jeannine (Plante) O'Neill
I knew Jeannine for 45 years. She was the bravest person I have ever known. She fought never ending battles with a body that failed her, yet kept her alive for 68 years. She told me that when she was young she wanted to try everything. She was never afraid. However, she was sick often. No one knew what the problem was. In spite of this she went to Business College and got a job as a data entry clerk. She was the fastest girl in the office and she loved her job. She got married at 19 and had me when she was 23. She said that she never felt better than when she was pregnant with me. After that, her health deteriorated rapidly.
Two years after my birth the doctors still couldn't figure out what was wrong with her. She was put in the psychiatric ward at the hospital for evaluation. Because she was so sick they decided to perform exploratory surgery. When they opened her up they discovered she had Crohns disease. In 1963 this was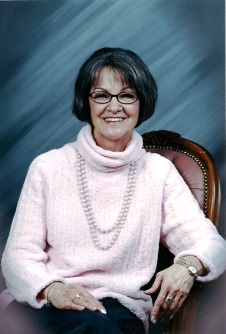 very rare so she was immediately transferred to Toronto General, where she had she had the first of 16 Crohns related operations. She escaped death numerous times. At her worst she weighed 69 pounds. My grandmother bought me a dress for the funeral she was sure would happen.
It seemed that every time she was hospitalized there were complications. She had to have a colostomy while a tear healed. It was supposed to take a few weeks, but because of a series a problems, ended up taking a year. For a few years she drank a nutritional supplement and ate little food. As the years passed and the surgeries accumulated, she started reacting to the pain medication and anesthesia. She hallucinated, had heart palpitations, etc. When the medication that was supposed to make the pain go away made her feel like was going to die she stopped taking it. She was terrified of having another operation, so she sought out alternative therapies; anything to escape the hell of having a bad reaction.
Luckily, the Crohns did eventually go into remission and the flare ups, when they occurred, were less severe. It was during those good times that she soared. She sold Tupperware and lugged that heavy suitcase filled with product up and down the basement stairs. Eventually we moved out of her parents' basement apartment and began our life together as a mother-daughter team. I was twelve. She got a job as a secretary at an insurance office. She organized teen dances for a few years that were so successful that they had to be moved to a larger hall. At home we planted flower beds, decorated, got a dog and hung out together. When the Crohns flared up and she had to quit her job, I got a part-time job to help out. When I went away to university, thanks to OSAP grants and loans, she was so proud. She always managed to send me money when I called her because I was broke. I don't know how she managed it, but she did.
We moved out to Fenwick after I finished school. Those years were the best we had together. She loved being in the country. She decorated the new house with flair. She always seemed to know what colors would be popular before everyone else. She sewed curtains and cushions even though she hated sewing, to save money. She had a huge vegetable garden that gave us a spectacular harvest. She had to walk pretty far to get to it, but that didn't stop her. She taught me how to do the "stroll" in the kitchen while we baked Christmas cookies and listened to Elvis's Christmas album.
One day while I was getting ready for work she told me she had found a lump on her breast. Wow. This news was especially scary since both her mom and her aunt had died of breast cancer. She read up on all of her options before going to see her GP. She wanted to be prepared because she was terrified of surgery. When the results of the biopsy came back positive she insisted on being referred to a surgeon in Hamilton. She underwent a lumpectomy at McMaster Hospital. Miracles happened that day. She did not have a bad reaction to anything! The next day she was rolled into an auditorium filled with med students. The doctor wanted her to explain to them what it's like to have bad reactions from medication and to describe the almost paralyzing fear she now had of medical procedures. She was terrified but once she started talking the words just flowed and they applauded her when she was done. She was so happy to have been able help the new doctors understand patients with similar issues. Because of her medical history and the amount of radiation she had received, it was decided she would not have chemotherapy or radiation treatments. She pursued alternative treatments. She changed her diet and drank a special tea for years. Two years after the lumpectomy she decided she wanted to celebrate her 50th birthday with a party. She said she wanted to thank all her family and friends for everything they had done for her throughout the years. Most of all, she wanted to celebrate simply being alive. She never thought she would make it that long.
The tables turned a bit when I became ill and had to go on long term disability for a year. She would come with me to all my appointments and she understood my fears and frustrations. I was young and should have been full of energy, but it was hard to perform everyday tasks. The grass still needed to be cut and the lawn mover was too heavy for Mom, so I went out to do the job one day. I was barely able to get it started. Once I did, I tried to cut the grass on a pretty severe slope, and I couldn't push it. I'll never forget her coming out to help me. She said if we both pushed we could do it. It must have been so hard for her to see me struggling, but she didn't show me how upset she was. It wasn't till years later that she told me how much she had sobbed at the window before coming outside.
Not long after I recuperated we moved back to the city and got our own apartments.
Mom kept busy with a variety of artistic pursuits. She painted, crocheted, wrote, made jewelry and continued being an avid gardener. She shared her love of mystery novels with me. Her health was still fragile however, and she began having panic attacks. In spite of this she took a trip to British Columbia. She had many difficulties, including motion sickness and Crohns pain, but it was the trip of a lifetime and she was thrilled to have made it.
When I gave birth to the first of her three grandchildren she was in the delivery room with us. She tried to blend into the wall because she was afraid she would be asked to leave! She never thought she would live to see grandchildren. I didn't help by waiting until I was 34 to have one for her. Two years later she brought her first grandchild to the hospital to meet his new little brother. When my little girl was born three years later she couldn't come to the hospital. The cancer was back and she had just undergone a mastectomy. This operation didn't go as well as the lumpectomy. Her surgeon at McMaster had retired and they couldn't find her files. Without them they didn't know which combination of drugs they had used that didn't cause a reaction. She did have a mild reaction but she powered through. In spite of that she was able to greet her new granddaughter when we came home from the hospital. She wasn't about to let cancer stop her from having that moment. Once again, she didn't have radiation or chemotherapy, but this time it was her choice, not the doctor's recommendation. She believed that chemotherapy would kill her faster than the cancer would.
After this second bout with cancer, her health began to steadily decline. Her life was controlled by her body and its reactions to everything, from food to fear. She began driving on secondary roads because she would have panic attacks on very busy streets. It became increasingly difficult for her to go out so we would visit her. The kids loved going to Nana's house. They were the light of her life. She would sing "You are my Sunshine" on a toy guitar to get them to laugh. It always worked. She would have stood on her head for them if she could.
Her cousin gave her an old computer so she could keep in touch with everyone via the internet. What a gift that was. It changed her life. She took a computer course for seniors and started using it like a pro. When she found out the cancer was back and it was terminal, she told me in an email. She said she couldn't tell me in person, it would be too hard.
Mom fought until the very end. She didn't go back into the hospital. She was able to stay at home with the help of Hospice Niagara. I had to help with administering her pain medication at night. She couldn't communicate with me, but I have to believe that she wasn't reacting badly to it. I watched her very carefully for any indication that she was suffering, or fearful, or in pain, and I didn't see any of that. Instead, I saw that she was finally at peace. She passed 20 years after she first found the lump in her breast and 43 years after she was diagnosed with Crohns disease. How wonderful it must have been for her to be free of her body at last.
The priest who gave her eulogy was a long time friend who had helped her get through the hardest part of her battle with Crohns. He told us how she always said "Thank God I have Diane". My thought at that moment was "Thank God I had my mother. She was my best friend. I will miss her every day."
Before she passed she told me she wanted people to plant something in her memory. She loved watching her perennials growing in the spring. She would take her coffee and go for a stroll around the garden in the morning, checking out the new growth. It was her favorite time of the year. It gave her a renewed sense of hope.
I have no doubt that it was her courage and determination to be a mother to me and Nana to her grandkids that made all the difference in how long she stayed on this earth. I am forever grateful that she fought so hard to stay alive and make such a difference in our lives. We were all truly blessed to have her in our lives.
Contributed by Jeannine's Daughter Diane O'Neill Montreuil