One of the most beautiful and heartwarming tributes ever created might have remained a sweet secret for years had it not caught the eye of a hot air balloon traveler. When
Janet Howes
died suddenly in 1994 of heart failure, her devoted husband Winston decided
he wanted to create a lasting memorial to her where he could sit and reflect on their years together.
The farmer planted thousands of oak saplings in a six-acre field – but left a heart-shaped area in the middle, with the point facing towards his wife's childhood home. He spent weeks planning every detail of his tribute.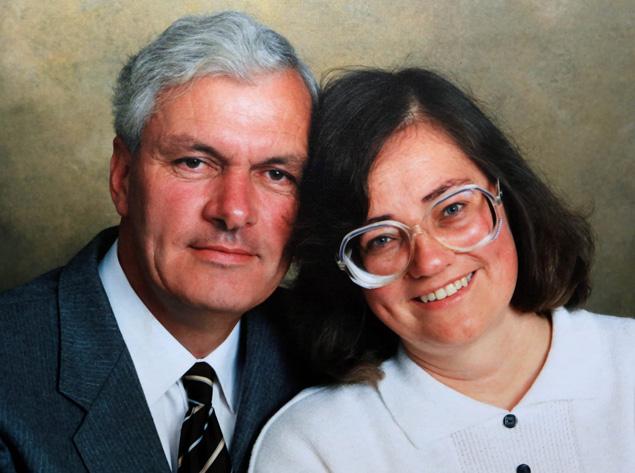 Then he and a team of gardeners planted six thousand oak saplings on the field, leaving a heart-shape clearing in the middle. He planted a hedge to mark the edge of the heart, broken only at a secret entrance at its northeastern tip, which points toward her childhood home of Wotton Hill.
He planted 6,000 young oak trees on a six-acre field, but left a perfect heart shape in the middle. The heart-shaped meadow can only be accessed from a trail leading to the tip of the heart which is pointed towards his wife's childhood home. The meadow cannot be seen from the road and was only discovered in 2012 after a hot air balloonist flew overhead and captured a photograph. Winston's incredible labor of love allows him to feel closer to his wife and remain inside her heart even after her death.
Winston placed a seat in the center of the field with a view of Wotton Hill. In the spring, daffodils, Janet's favorite flower, bloom in the field. Now in his 70s, he still walks out to his hidden memorial, to "sit and think about things," he says. We probably all know people with big hearts, but his is literally visible from space.
We generally only post one photo per tribute on this site. This one couldn't be as impactful without both of these as well. And as the remarkable picture here shows, his romantic labour of love has now grown into a mature meadow, a peaceful oasis where Mr Howes can sit and remember his wife of 33 years.