Hattie McDaniel was born on June 10, 1895, in Wichita, Kansas to Henry McDaniel and Susan Holbert.
Both her parents were former slaves. Her father was a soldier and had fought in the American Civil War with the 122nd United States Colored Troops.
Her mother was a singer and mostly sang religious music. The family moved to Colorado in 1900, settling in Denver. There Hattie attended the Denver East High School.
Hattie was the youngest child in the family and had 12 siblings.
Hattie McDaniel was a remarkable woman who made history in the world of entertainment. She was the first African American to win an Oscar, for her brilliant portrayal of Mammy, the loyal and sassy housemaid in Gone with the Wind.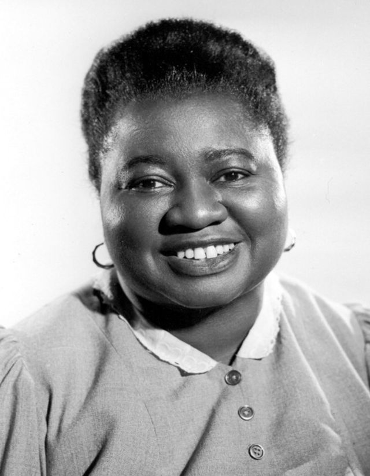 She was also a gifted singer, who started her career in vaudeville and later performed on radio and film. She was a hilarious comedian, who used humor to cope with the hardships and discrimination she faced. She was a popular radio personality, who hosted her own show, The Beulah Show, and became the first black woman to star in a network radio program.

She was a trailblazer, who broke barriers and stereotypes for black performers. She was a pioneer, who paved the way for future generations of actors and artists to pursue their dreams. She was a legend, who left a lasting legacy in the industry and in the hearts of her fans. She was a woman of courage, dignity, and grace, who never let any one or anything stop her from achieving her goals.
As one of 13 children and one of a handful of Black children in an all-white school, Hattie used her talents of singing and dancing to gain attention and make friends. She also used these talents to make ends meet as a Blues singer and a Broadway performer before her career in radio and acting.
In the mid-1940s Hattie was criticized by the Black community for accepting stereotypical roles that portrayed Black people in a negative light. This was something that plagued the rest of her career as an actress. Since she passed away, she was given two stars on the Hollywood Walk of Fame and she was inducted into the Black Filmmakers Hall of Fame.
After her death, the groundbreaking actress was posthumously awarded two stars on the Hollywood Walk of Fame. She was inducted into the Black Filmmakers Hall of Fame in 1975 and honored with a commemorative U.S. postage stamp in 2006.
Compiled & Contributed by Fan Carolyn Shannon
Thank YOU to Our WOW Gal Angel Sponsor whose mission is connect people to their Guardian Angels in visible, colourful, reflections that are alive