It is with a very heavy, but grateful heart I share with you the passing of my beloved mother, Elinor Jones.
Mom was born in Toronto, Ontario to Leslie and Violet, and had an older brother George, all of whom she was predeceased by. She worked at a variety of places throughout her life, to and including AVRO Canada, where she met her husband Leslie Jones, who had recently emigrated from England.

They were married July 30, 1954 and enjoyed 55 years together with lots of challenges and blessings. They travelled to many places together and were almost inseparable until his death in 2009.

She was quite the homebody and enjoyed reading and watching her favourite TV shows, as well as spending quality time with family and a few close friends.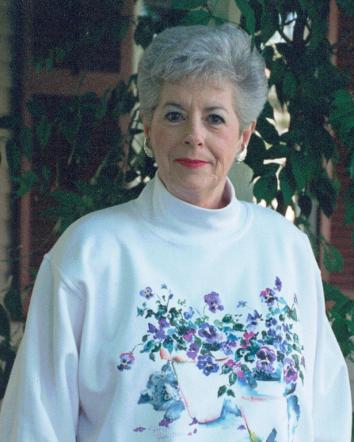 My mom was an extremely healthy woman for most of her life until beginning her 3-plus-year battle with Alzheimer's. She had retired from being a crossing guard for 20 years and it took her down so rapidly, it was unbelievable to watch.

We kept mom's battle quiet as she was a very private, strong and independent woman who did not like to depend on anyone. She was ALWAYS the caregiver and had great difficulty of relinquishing that role and having to be taken care of.
With great honor, I assumed that role of caring for my beautiful mom. She chose to give me life at age 36, after unexpectedly finding out she was 4 months pregnant with me. Through the last few years, after having moved into her home with her, we shared many conversations, and I came to learn and appreciate the life experiences that made mom who she was, and in turn, saw the similarities of her within me, all to be treasured.
I kept her home for as long as I physically could cope on my own with the limited assistance available through Home Care. She unexpectedly went to hospital and then was transferred to long-term care where she could receive the 24/7 care she required, and I could once again become her daughter.
My mom was less than a month away from her 88th birthday when she passed. She was a dedicated and loving wife of 55 years to my late father Leslie Jones, who passed away in 2009. She had been missing him terribly since then, but still trying to hang on.
I think she was always fearful of being left out of something fun and exciting although we all lived such a quiet life! She liked to be in on the goings on in our lives. She was the mother of 3 children, grandmother to 3 and great-grandmother of 1 grandson whom she loved dearly.
One thing I would like to share within this tribute is that the hardest thing during this whole experience of watching someone I love be taken over by such a heartless disease. It was subtle at first prior to the first COVID lockdown. Then much more savagely during the lockdown and up to her peaceful passing. But the combination of both dementia and COVID together has been the "physical disconnection" from my family and friends.
I am extremely grateful for my sons who were there for us every step of the way whenever I needed emotional support. As well as my close friends, who have become my soul family, who always answer my call, and allow me to talk it out, cry it out and just hold space for me. It has reminded me never to take the physical presence of anyone for granted ever again. Even though we can't be physically present for one another during this crazy and confusing time, thankfully we can use technology and make the time to connect or reconnect before it's too late! Thank you again for being here for me within my "virtual world" and supporting me in whatever way you could!
My mom did not know how much her essence impacted people. She was a very shy and private person who just wanted to be accepted and loved for who she was. Yet, she was unaware of just how very loved she was.
In life mom was too afraid to put herself out there. I have absolutely no problem shining the light on her AMAZINGNESS and she can't say no this time!
The night before receiving the call that Mom's health was declining, I had a dream. Dad was there as well as Mom, both in their healthier states. I asked my mom if she could see my dad, and she said she could not. I then walked Mom over to where Dad was and placed her arm around his waist, suddenly she exclaimed "I can feel him". Seconds later, she exclaimed "I can see him". They then clasped hands, lovingly smiled at me, then turned and walked away together peacefully into the sunset of eternal love and rest, together forever!

Mom and I definitely had a relationship with many challenges and blessings. Although we struggled to understand one another at times, we never gave up on one another and loved one another unconditionally, right through to the end.
Rest in peace Mom. Thank you for being my mom, my best friend, and my best mirror!
Contributed by Daughter Lesley Jones

Thank YOU to Our WOW Gal Angel Sponsor whose mission is connect people to their Guardian Angels in visible, colourful, reflections that are alive