Chantal Louise Commerford

My beautiful daughter Chantal decided it was time to start her journey here on earth sooner than we expected, two months before her time to be exact. She wasn't due until February and decided to get a head start and arrived on November 27, 1982 weighing in at 3lbs. 3oz. She was the most beautiful little person you would ever want to meet. She was a fighter the minute she took her first breath. Every day she gained strength, and six weeks later weighting 5lbs. 4oz. our daughter was coming home. We were all so grateful.
Chantal was a normal little girl until the age of four when she was diagnosed with a "neuroblastoma" cancer on her spine. Watching my daughter while she suffered the pain and side effects of her treatments was sometimes unbearable. What made me stronger and able to cope with this nightmare was my brave little girl showing such strength and courage throughout her ordeal.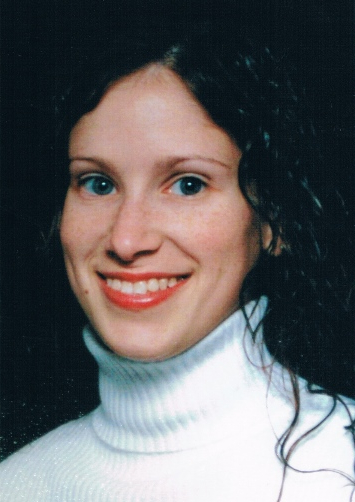 At the age of eleven she was diagnosed with heart disease which was caused by one of the chemo drugs. Fourteen years later she suffered a stroke while vacationing in Jamaica and had to be airlifted back to London where she resided. In March of 2012, at the age of twenty-nine she underwent major surgery to have a valve replaced so she could breathe easier and have a better quality of life. Unfortunately, it was not successful. July 15, 2012 three months later Chantal had the courage, the will and determination to have another chance at life and decided to undergo another major surgery, a heart transplant. Sadly one week later on July 22, Chantal decided she had enough and it was time to go.
Throughout her twenty-nine years Chantal was a great inspiration to so many people who had the pleasure of knowing her. Her courage, her strong will and personality made her who she was a loving, caring, compassionate human being who always put other people's needs ahead of hers. At the age of five while Chantal was in remission we sent her to a camp for children with cancer. It was only one week out of the year but she loved it and they all loved her. Chantal went to camp as a camper until she was eighteen years old, once you turned eighteen you could no longer attend. Because of who she was, Chantal continued her involvement with the camp; she wanted to give back what she received. The following summer she became a companion to a little camper. For the whole week, it was her turn to dedicate herself to a child, spending every minute of every day making a life happier.
During her teenage years she worked part time in a grocery store. I would sometimes have to pick her up after her shift. I would be waiting and waiting and watching while she helped some of the other cashiers clean up. That was who she was, always wanting to help others. In high school she helped students with special needs. I recall her telling me about a young student she worked with who had Tourette. Chantal was sick one day and he refused to do his work, when the teacher asked him why, he told her it was because Chantal was not there to help him. Chantal went on to receive with honours her B.A. in linguistics and in Communication Disorders. Her first job after university was working for the separate school board with children with special needs and later was hired as a rehabilitation therapist for a London, Ontario firm.
Besides her work Chantal loved travelling, loved animals and most of all loved life. She never let her illnesses stop her from living her life to the fullest. She touched countless hearts. Her loving, caring, and compassionate personality changed the lives of many people including mine. Her courage and strong will enabled her to live life fearlessly. She always thought of others, even at the time of her death. By donating her corneas and tissues, my beautiful daughter was able to give a three-year-old little girl and an older person the gift of sight.
Chantal's life had great meaning. She had a reason and a purpose to come here, and I know in my heart she was able to accomplish what she came to do. She taught me to be more loving, more caring, and more compassionate towards others. These wonderful qualities we should all possess, to help us learn and grow spiritually. She is always in my thoughts, and I get great comfort knowing she is around me, guiding me. My love for her grows stronger every day.
Contributed by Chantal's Mom Louise Michaud
WOW Review on A Daughter's Journey, A Spirit From Heaven Coming Soon! A MUST Read for Anyone who has a Child in the Midst of a Health Issue or Lost a Child to the same. It shows a life well lived beyond the pain.