Barb (Goldner) Shipon
Barb Shipon
passed peacefully on January 26, 2013 from a strong fight against cancer. Her funeral was on January 28, 2013 and the eulogy I wrote and read follows. Most of the eulogy was written before she passed … I wanted to remember Barb in life, not death.
Thanks for letting me share this with you.
January 23rd 2013 – for the past year I wake up every morning with thoughts of Barb on my mind. As I do my morning rituals – shower, shave, etc I think of Barb and what I would say on this day. Not that I gave up hope in the past year – Barb's strength and drive to stay alive for her family would never let me do that, but I wanted to remember Barb in life – not the crushing day we have today.
On January 19, 2012 – we all learned Barb had a second bought of cancer. Initial prognosis was she had 2-3 weeks. Barb's supreme love and care for her family and the great work of Dr. Mehta would have none of that. On January 22, 2012, I texted Barb after having seen her the day before on the hospital … I was so taken by Barb's fighting and driven
disposition. I said "
Barb
– you are truly, truly amazing.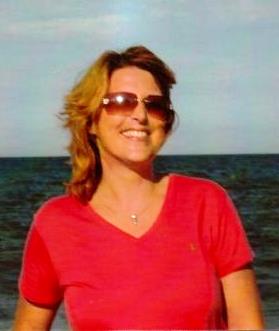 If anyone can, you can accomplish amazing things with your fight. What can I do to help? Love you tons." Barb replied "trying my hardest to be here for my family. Will do anything I have to … Send me positive thoughts. Love you."
If you really want to know Barb, and I am sure many of you do, this simple text exchange completely defines Barb. Barb was 200 percent committed to her family and would do anything, … anything for them. Even to the point of detriment to her own well being. The pride she had in her two beautiful girls. So proud of Lexi's growing at Penn State and the joy and appreciation of Billie looking after her. Just having the precious time to play mancala with Billie. This was Barb. It was never about her. It was always …. always about her family. One of the most giving unselfish people in the world.
Barb always beat to her own drum. Even when we were kids I cannot remember her being a follower.
In my earliest memories of Barb she showed signs of complete order. I remember her meticulously emptying her piggy bank and neatly aligning her coins and counting them. Everything had to be lined up in perfection. She brought this forward in her adult life. Taking care of every aspect of the Shipon family, maybe not with perfection but damn close. Another fond memory was around 1974 when The Flyers won their 2nd Stanley Cup and there was a passion for hockey in Philly. We played lots of street hockey and I thought Barb was pretty cool for being one of the only girls who played. How times have changed for the good … just look at Lexi and Bill and how they rule the sports world. OK, maybe that's not
Barb's
doing … maybe just a "little" help from Eric.
Without any doubt, Barb's greatest joys were seeing the accomplishments of Billie and Lexi. So Billie and Lexi – continue to make mom proud. She will know. Her love for you is stronger than anything. That tie will always be there and she will continue to see your accomplishments and happiness from above. And her partner in life, Eric, you always would tell me that Barb was the most amazing perfect person in the world. She certainly was for you and the girls. No doubt. Carry her spirit; learn from what she has taught us. Keep her grace alive in the Shipon family.
Barb touched so many more than just her family. Whether it was being there for another stranger fighting cancer to give them care and confidence, touching all of you, and my family as well. Barb's inspirational fight certainly touched my family. Barb, you certainly were an awesome role model for my Maya … you touched her and were the inspiration behind much of her Bat Mitzvah planning. We are so blessed that you were there with us for that!
During Barb's sickness, Barb would live by the slogan that you need to find a little good in even the bad days. She would often say to me "I am finding something good about each day." And honoring my dear sister, I am going to find some good in this most painful day. The good I find is the gift of the last year. No it was not enough, not nearly enough, but we got some extra time. Extra time to say I love you to each other a lot more than we ever had. Don't wait to tell someone you love them. Don't wait to show and express that love.
Barb was actively seeking inspiration this past year. The little notes, emails, caring bridge comments meant so much to her. She was thrilled to hear about what was going on in everyone's life. Once again, unselfish Barb. Not calling attention to her battle. Just very happy to hear the good things happening in other's lives.
I'd like to share one particular note she received that was very inspirational for her:
FAITH: For every new storm, there is a rainbow, and so it is with life. If you have faith, there will be a rainbow; you will have the strength to weather the storm.
JOY: Sometimes it's the smallest things in life that bring us the most joy. It can be as simple as a shared laugh or a warm smile.
GRACE: How you climb up the mountain is just as imperative as how you get down the mountain in the end. It all comes down to one word…GRACE
ACCEPTANCE: To surrender your worries and accept what is beyond your control is to know peace.
LOVE: Love is the greatest gift we can give to others and ourselves. Love is all that truly matters.
GRATITUDE: Life is full of beautiful moments to be grateful for. When we walk in gratitude for every moment, we empower ourselves by empowering our spirits.
Honor Barb.
Keep her in your memories and in your heart. Consider these ideas that moved her so and follow this in your life. Think of her when you do and let Barb continue to touch our lives forever.
Barb showed us that our time in this world is not for self indulgence and looking for gratitude. It is about being there for one another and by doing so making this world a better place. Yes I mentioned how Barb did everything for her family, but she also rallied the family to volunteer and support other needy people she never knew.
Today is painful because we lost an awesome wife, mother, daughter, sister, friend. But if we are to make some sense of what is really incomprehensible at this time we should all keep Barb alive in our lives. We should take who she was, what she stood for and learn from it.
Barb thanks for adding so much to the lives of some many. Love forever.
And in closing, I leave you with some words from Barb. I asked her if there was anything she wanted to post to people. I passed this on to Eric to post on Caring Bridge and Eric asked me if I took any poetic justice. Barb could barely speak and think straight when I captured her dictation. But in true Barb fashion, these were her exact words … I quote …
"For all of those that have touched my life and shown me love and support I thank you from the bottom of my heart. You have been there for me more than I have been there for you. I cannot thank you enough. You will never be forgotten. Love to all, Barb"
Note from WOW Gal Angel Publisher: Sometime our eulogies say it best...