Bernice graciously took me under her protective wing when I first started teaching in 1981.
At that time, she was the established Hairstyling Teacher at a St. Catharines, Ontario high school.
The program was expanding, and I was the lucky candidate she and the Administration picked. (Even though I had left my suit at home 4 hours away and arrived to the interview wearing a wool one I bought on sale on the way. It was the middle of July so I didn't expect to get the job due to this.)
Even more wonderful than her smiling and saying it actually showed how resourceful I was, a friendship developed as I grew to know her better.
Bernice had the ability to see way beyond what was being presented. It was no surprise to me when she became the First Female Technical Director at the same school passing the program torch onto me.
We became friends outside of work as well, enjoying many lunches and suppers together throughout the next 10 plus years.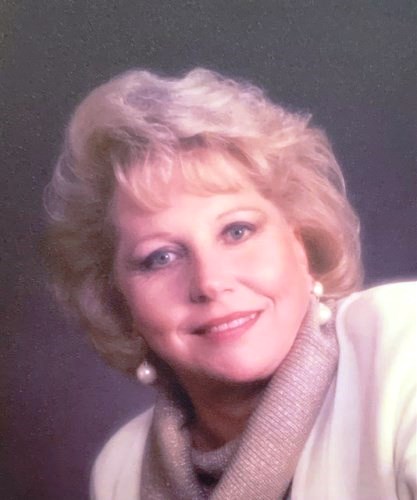 It was very hard to see her retire, knowing one of my most treasured end of the day confidantes and debriefing mates wasn't going to be down the hall anymore. While I was happy for her and the exciting life, I was sure she would continue to have… I felt that retirement really wasn't part of her vocabulary. From what her family wrote below… they proved my case.

She was on so many School and Provincial Curriculum Committees and while Bernice was there our whole Tech Department grew to be even more well connected and loved by the community. She taught me so much about the best of Customer Service. While she was in no way a pushover dealing with all the men under her, she didn't have to run her department with an iron fist… We all just liked her so much we wanted to please her. Why not… It made us all look good!
Bernice was a very instrumental in setting up and running the Ontario High School Hairstyling Competitions, and together we put on a very successful one at our own School. We even placed 1-6 in Ontario almost every year.
When Bernice left our school, we did get together a few times for lunch… meeting hallway between Stoney Creek and Niagara Falls, then as life does, we both got busy and while she was never more than a thought away… we just didn't. I regret that still. Especially when I decided to look her up only to find she had already passed.
I truly miss her twinkling eyes when she was up to mischief and her wide-eyed look when shocked or surprised.. Bernice was Beautiful inside and out. I was truly blessed to know her as my leader, mentor, venting buddy, and friend. I really do feel heaven is pretty darn busy now that she has arrived.
Her Loving Family's Words:
"Mom made friends wherever she went which leaves behind many going back to elementary school days. She was never happier than when the family surrounded her at dinners and drew her greatest pleasure from the lives and successes of her children and grandchildren.
Mom started her career at Westinghouse and soon took cosmetology and opened her own salon for 15 years. She then was given the opportunity to pursue a teaching career with the Lincoln County Board until 1994 when she retired.
Retirement afforded her time to explore many other interests such as travelling, curling, and cross-country skiing. She was a long-time volunteer with the Good Shepherd, sang with the Kaleidoscope singers, and the St. Francis Xavier parish choir. Her outgoing nature, easy laughter, and quick smile, along with the love and devotion of her family and friends will never be forgotten. My mom Passed away peacefully on May 21, 2022, in her 89th year."
Contributed by Huge Fan Carolyn Shannon & Lezon Family

Thank YOU to Our WOW Gal Angel Sponsor whose mission is connect people to their Guardian Angels in visible, colourful, reflections that are alive